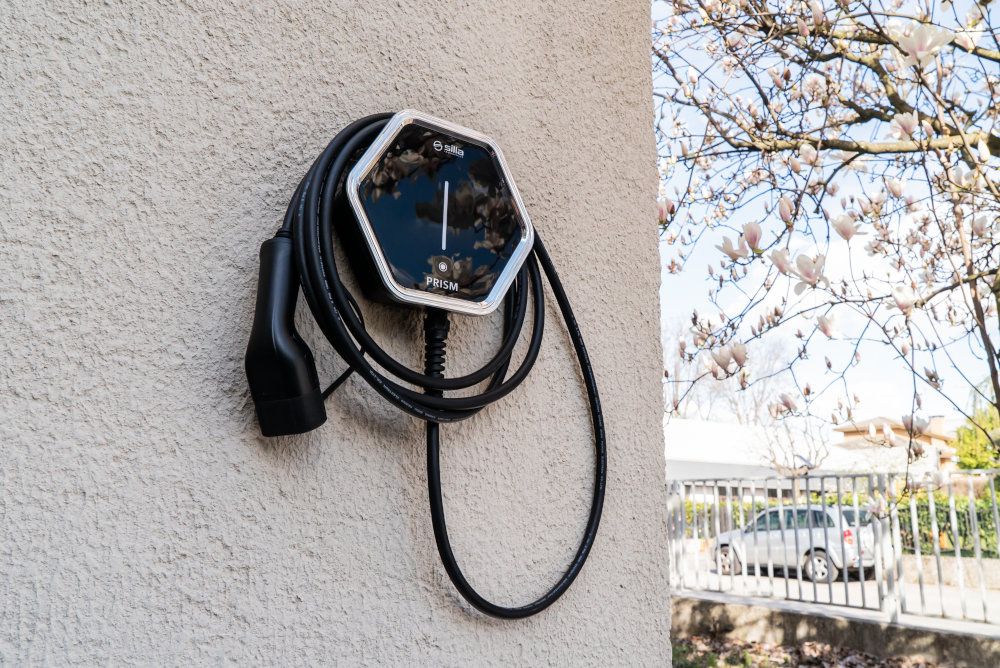 SILLA PRISM
THE ADVANCED CHARGER FOR ELECTRIC CARS MADE IN ITALY!
I've had a Prism Solar Trifase charger for a month. I charge my Tesla Model 3 with practically 100% solar energy! A wonderful product! Thank you Federico Lagni for the excellent advice and supply by Enerev! The Silla support is top, they reply immediately and are super-prepared! Recommended!

Congratulations to Enerev for their swift and immediate communication while I was purchasing a Prism Solar Trifase charger. For now, I am using "only" the charge balancing on the single-phase domestic system so as to exploit the 6.6 kW of the meter without worrying about not switching anything on in the house: it's highly reactive. For the remaining functions, I'm about to move to a new house where I'll have photovoltaic cells and accumulators to exploit the wallbox 100%. My Tesla Model 3 will be very happy!
CHOOSE YOUR SILLA PRISM CHARGER
FOR ELECTRIC CARS!
Accessories for Silla Prism: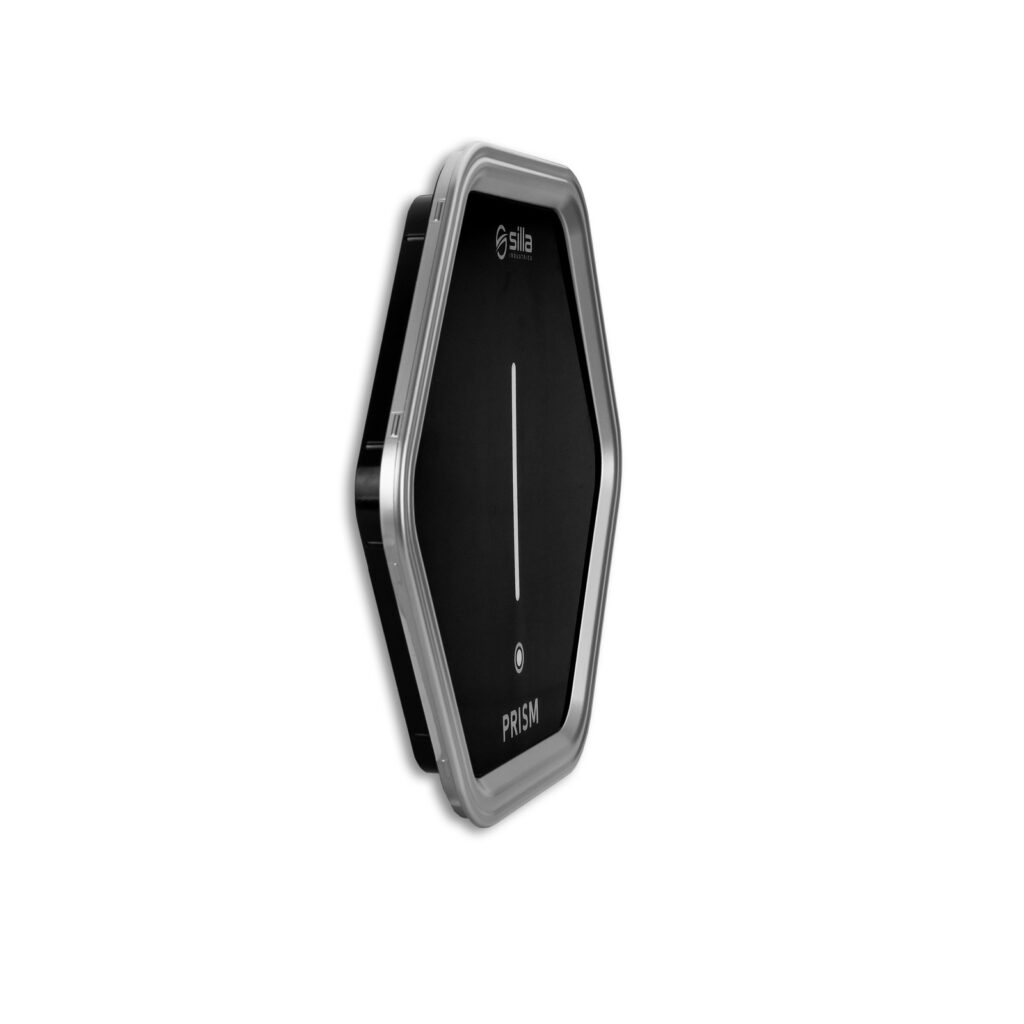 Smart Cover RFID
380 €
VAT includec
Purchase
Transforms a Prism Basic into Prism Solar
Frontal color: black
*Delivery within 24 hours of payment check. Check is instant if payment is made with credit card and
within 2/3 days if it is made by bank transfer.
Prism Basic
✅ 5-metre cable
✅ is suitable for all single-phase meters of whatever wattage
✅ adjusts consumption automatically to avoid cutoff from the network
✅ has Type 2 cable and connector (European standard)
✅ has IP65 certificate so is protected from rain and water splashes
✅ has IK10 certificate
✅ has EC certification as of regulations IEC61851-1 and IEC61851-22
✅ if necessary in the future, can be transformed into Prism Solar with Smart Cover!
✅ relays your Wi-Fi signal, so you can easily connect your car to Internet for updates
✅ is complete with differential switch
✅ includes RFID reader
✅ Made in Italy!
Prism Solar, in addition:
✅ choice of 5- or 7-metre cable
✅ uses energy from a solar installation to recharge the car
✅ dialogues with an accumulator system, such as a Tesla Powerwall
✅ connects to Internet via Wi-Fi or via Ethernet network (cable)
✅ can be operated by smartphone, desktop and cloud
✅ has 3 sensors for load balancing
Prism Solar Duo, in addition:
✅ is provided with 2 Type 2 cables with connector (European standard)
✅ is provided with 2 wall supports for cables
In the Duo version, if the meter is single-phase, the power available is divided between the two outputs, to a
maximum of 7.4kW as the total of the two outputs. If connected to a three-phase meter, it allows up to 7.4kW for each of the two outputs.
Are you an installer, a system planner or a company and do you want to buy in bulk? Alternatively, buy now! Contact us for a quotation specific for you. Alternatively, buy now!!
Purchase your Silla Prism charger:
❗️ Attention: if you don't see the form in the following space, it mean that the form has been blocked by your cookies negation. To modify your consent, open THIS page. In the middle of the page you will find the link "Edit consent". Click it and accept the marketing cookies.
HOW DO I INSTALL A SILLA PRISM CHARGER?
Installing a Silla Prism charger is very simple. You will find the video of the installation here below. Send this page to your electrician!
Video of Silla Prism Basic installation
Video of Silla Prism Basic installation